The Cupola module of the International Space Station is very popular among astronauts because its seven windows – six on the side and one on top – offer the best view of the Earth and beyond. That's why NASA calls it a "window to the world".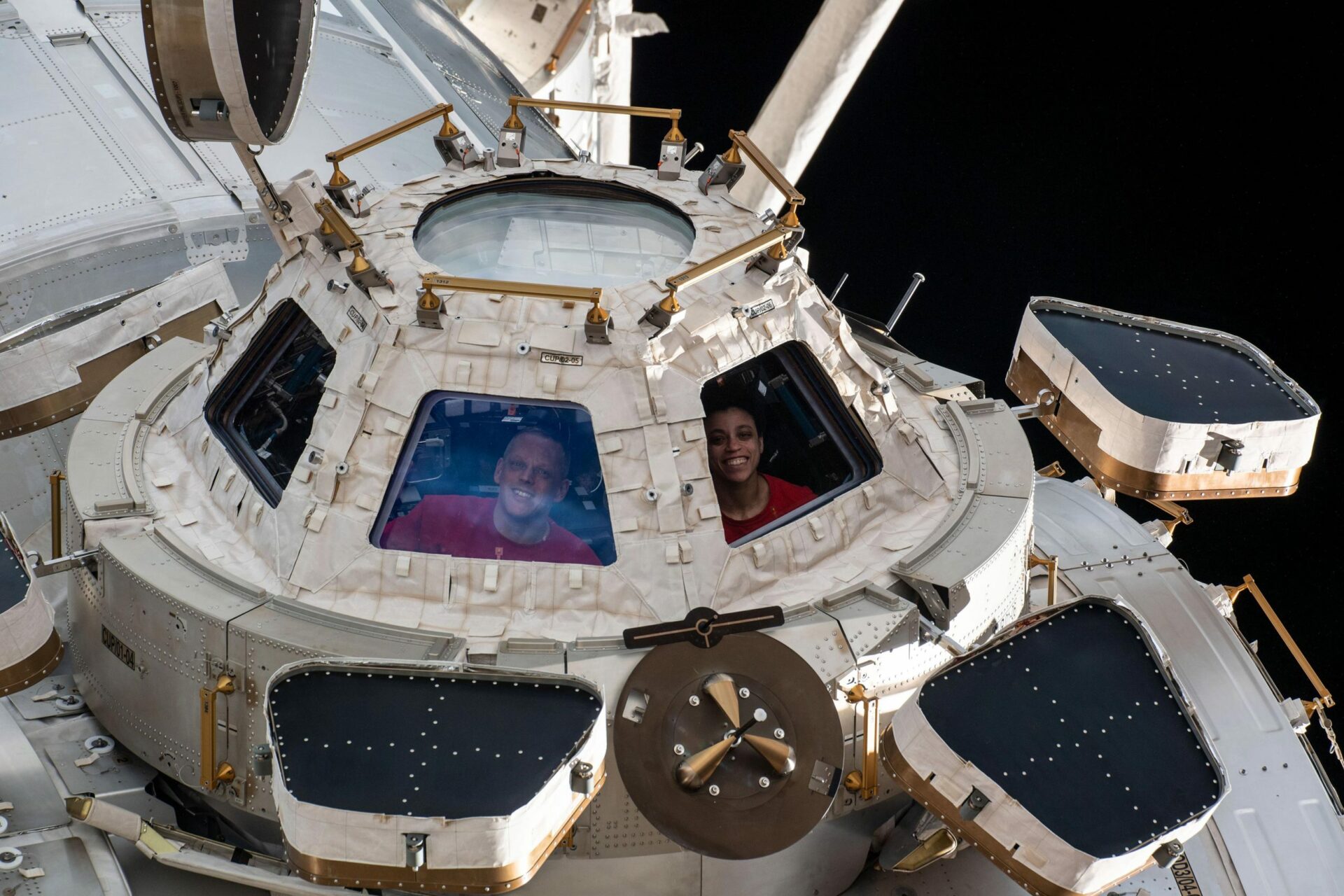 This is the most favorite place of the ISS astronauts, who like to relax, watching the stars and the Earth from a height of 400 km above the surface. Other astronauts who are fond of photography use Cupola to take pictures of our planet from the best angle in the world. For example, Italian astronaut Samantha Cristoforetti often shares her masterpieces from orbit.
But the Cupola module itself is very rarely seen from the outside. Therefore, the other day NASA published just such a picture. A fascinating image shows space station crew members Bob Hines and Jessica Watkins peering out of the module. Judging by the angle and comparing it with another image taken last year, it seems that the picture was taken from inside the Russian module "Nauka" (Science). Hines and Watkins have been on the International Space Station since April and are due to fly home aboard the SpaceX Crew Dragon spacecraft in October.
During their stay aboard the orbital outpost, the pair, along with other crew members, worked on a number of scientific experiments, as well as assisted in spacewalks and supervised the arrival and departure of various spacecraft. Cupola also plays an important role here, as it contains control equipment for the Canadarm2 robotic arm, which is sometimes necessary to capture visited spacecraft for safe docking to the ISS.
By the way, from the outside you can notice the presence of external shutters that protect the windows of the module from tiny meteorites and space debris that get in its way. The valves close when the Cupola is not in use, and also prevent the module from being heated by solar radiation and at the same time prevent internal heat from escaping. The process of opening the valves can be seen in the video below.
Earlier we reported on how the Earth looks from space in the light of the full moon.
According to Sci Tech Daily
Follow us on Twitter to get the most interesting space news in time
https://twitter.com/ust_magazine