NASA's February sky-watching guide offers tips on how to enjoy the parade and then the conjunction of the planets. This week, Jupiter, the Moon and Venus are lined up almost in a row and they can be observed in the evening sky in clear weather from February 22 to 24. Jupiter and Venus continue to move towards a close conjunction, which will take place on March 2, so their space tango will create great opportunities to observe the sky before the beginning of spring.
The parade of planets is an astronomical event that occurs when several planets of the Solar System are on the same side of the Sun, lining up in a row in a small sector of the sky. On February 22, Venus could be seen near the Moon, and the next day Jupiter joined them. All three celestial bodies are located at approximately the same distance, which creates an incredible picture.
In the period from the end of February to the beginning of March, Venus and Jupiter will approach, and on March 2 they will be half a degree from each other. This combination of planets will be one of the brightest observed with the naked eye in 2023. NASA recommends looking at the spectacle about an hour after sunset. Observers are helped by the fact that these are the brightest planets in the sky, and it is quite easy to find them. If necessary, you can always use the app to observe the stars.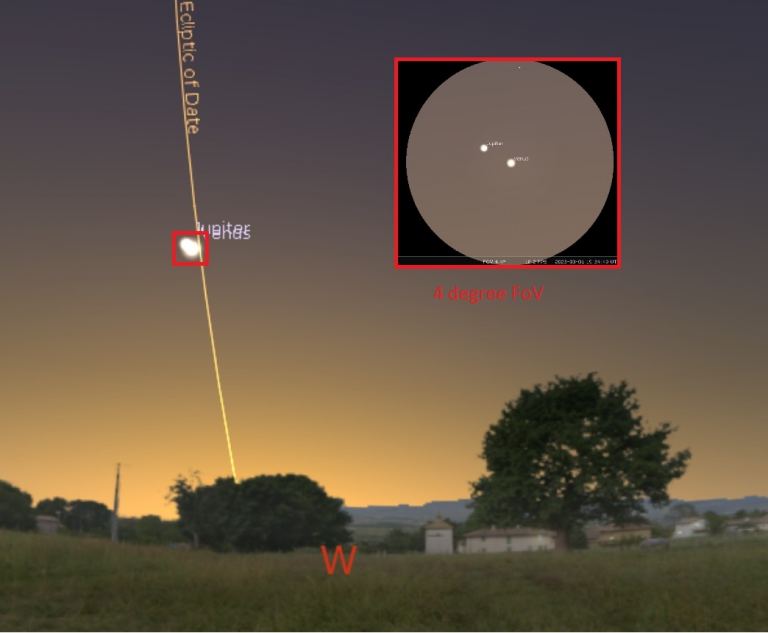 Earlier we reported on what a fantastic parade of planets looked like in 2022.
Follow us on Twitter to get the most interesting space news in time
https://twitter.com/ust_magazine