SpaceX is actively working on Starship, a new generation spacecraft that intends to send people to the Moon and then to Mars. But Starship hasn't even conquered Earth's orbit yet. In a sign that a key test of the orbital flight may already take place in the near future, SpaceX shared on Twitter several photos of the Starship on the launch pad.
This week, SpaceX posted a series of photos on Twitter showing a shiny silver Starship 24 spacecraft mounted on a Super Heavy Booster 7 rocket booster at the Starbase Space Base in Texas. Elon Musk's company numbers its spacecraft prototypes and boosters, so 24 and 7 are the last combination.
The company has conducted a series of test flights of previous prototypes, but the big goal is to put Starship into orbit by lifting it with a Super Heavy Booster. Recently, a test launch of 33 Raptor accelerator engines has already taken place.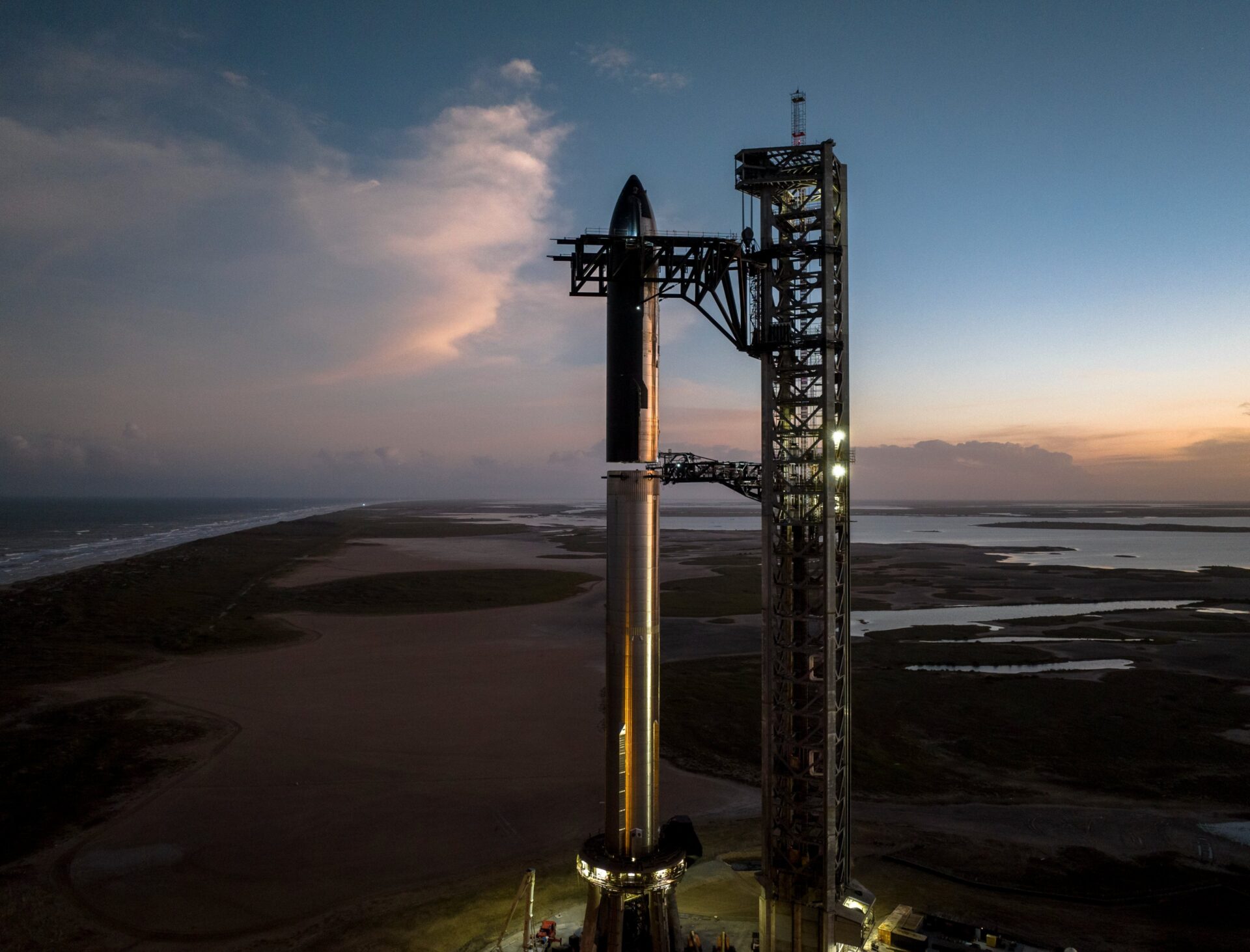 Elon Musk tends to speak in optimistic terms. Musk said last month that Starship could "very likely" go into space as early as October. But Starship has yet to pass pre-launch tests and receive final approval from the Federal Aviation Administration for its demonstration flight.
The test flight has not even taken place yet, and Starship already has plans for a very busy future. NASA has chosen SpaceX to deliver astronauts under the Artemis program to the surface of the Moon. Billionaire entrepreneur Yusaku Maezawa intends to take part in a trip around the Moon in 2023. Space tourism pioneer Dennis Tito has also signed up for a Starship trip around the Moon.
But until SpaceX lights this "candle", space fans will have to be content with beautiful photos of the most ambitious spacecraft.
Earlier, we reported on how the launch of the Starship engines caused a fire at the SpaceX Starbase site.
Follow us on Twitter to get the most interesting space news in time
https://twitter.com/ust_magazine