The Space Telescope Science Institute has published a complete archive of data collected by the James Webb Telescope (JWST) during its commissioning stage. It includes test and calibration images taken during the preparation of the observatory's instruments for the implementation of the scientific program.
Jupiter through the eyes of the James Webb Telescope
Jupiter can be seen in one of the most interesting images. NASA has previously published calibration images of the planet taken by JWST, but the new portrait far surpasses them in terms of detail. It shows the characteristic bands in the atmosphere of the gas giant, a large red spot and the shadow cast by Europa on Jupiter (the moon is in the lower left part of the image). The image was taken by a NIRCam camera using a filter at a wavelength of 2.12 microns.
Another image taken using a filter at a wavelength of 3.23 microns cannot boast the same detail of the surface of Jupiter. But it is interesting for another reason. In the photo, you can see the rings of the planet. They are very dim and before that were mostly photographed by spacecraft visiting Jupiter.
Asteroid Tracking Test
In addition to Jupiter, JWST also turned its gaze to the Main Asteroid Belt. Its target was the 4.5-kilometer asteroid Tenzing (6481 Tenzing). The survey was conducted as part of a test to verify the ability of JWST to track fast-moving objects.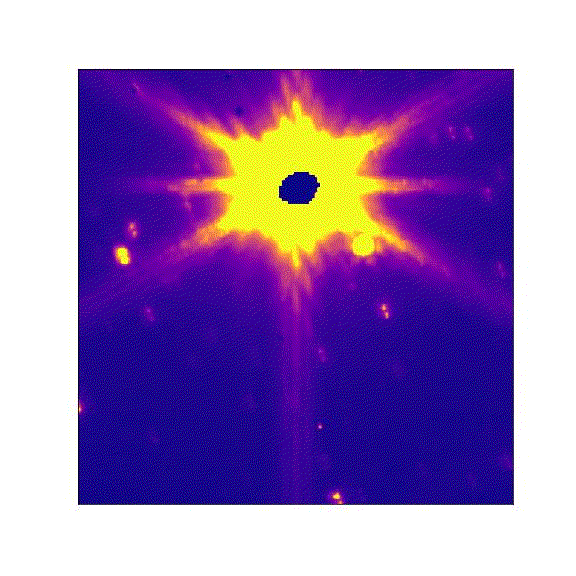 The results of the study confirmed that JWST can track objects moving at a speed of up to 67 milliseconds of arc per second (for comparison, the speed of Mars is 30 milliseconds of arc per second). This is more than twice the nominal technical requirements for the telescope.
Recall that NASA recently published the first series of JWST images taken during its scientific program.
According to https://blogs.nasa.gov
Follow us on Twitter to get the most interesting space news in time
https://twitter.com/ust_magazine